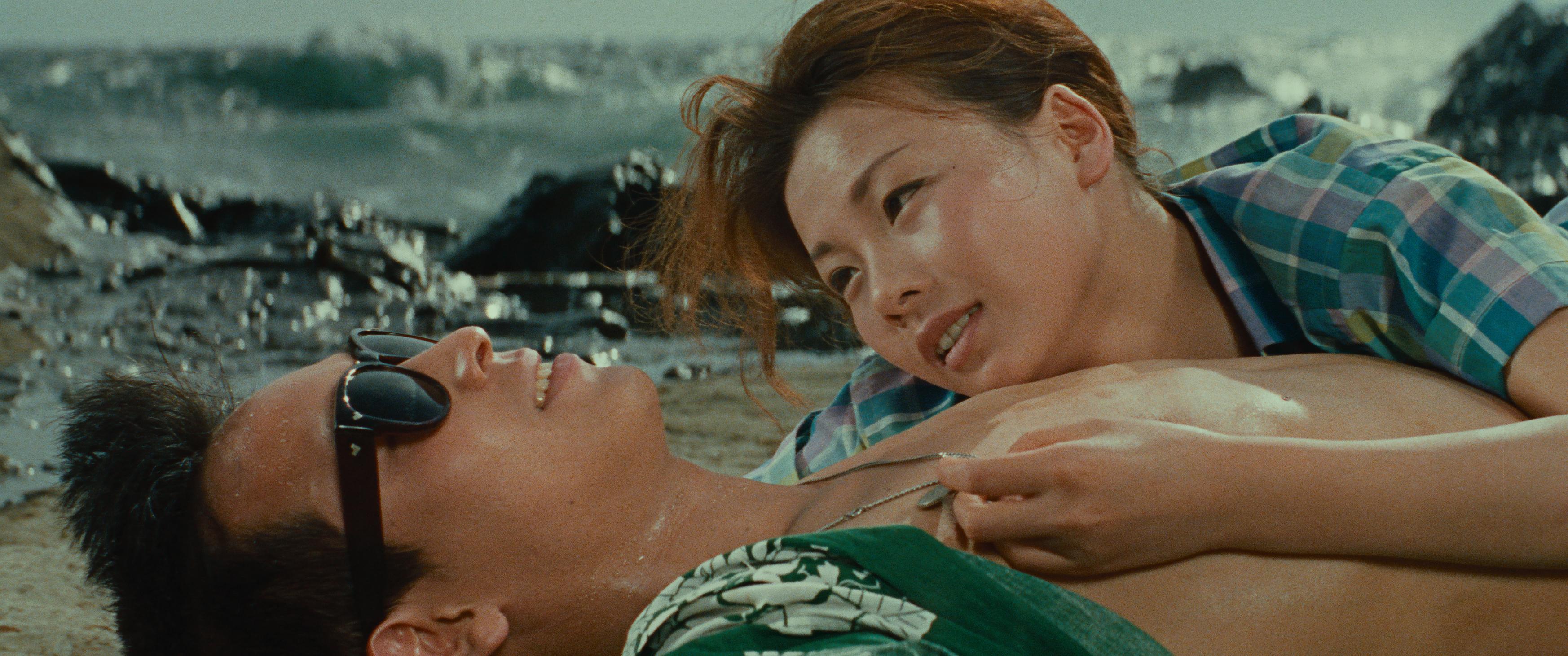 "This accumulation of new images [discovered during shooting] becomes a work and thereby gives the filmmaker a new consciousness of reality. When he is preparing for the next work, it shapes his total dynamic vision of the inner person and outer circumstances. The filmmaker goes on to discover new images as he works on each production, testing and negating his vision….
Reality, however, is always changing. Thus, the filmmaker who is unable to grasp it immediately ceases being a filmmaker and degenerates into a mere crafter of images.
Constant self-negation and transformation are necessary if one is to avoid that debilitation and continue to confront circumstances as a filmmaker. Naturally, that means preparing a new methodology. Moreover, those transformations and that methodology must not themselves be made into goals of the ego, but, as weapons used to change reality, must always follow through with their objective of revolutionizing consciousness. With this in place, the law of self-negating movement is not merely a law of production or of the filmmaker, but a law of human growth and of the development of the human race – a law of the movement of all things.
The filmmaker must uphold that law." Nagisa Oshima
Thursday December 1 | 7PM Seishun Zankoku Monogatari aka Cruel Story of Youth Japan 1960 d. Nagisa Oshima with Yūsuke Kawazu, Miyuki Kuwano, Yoshiko Kuga, Fumio Watanabe and Shinji Tanaka. In Japanese with English subtitles. Colour. 96 m
Thursday December 8 | 7PM Koshikei aka Death By Hanging Japan 1968 d. Nagisa Oshima with Do-yun Yu, Kei Satō, Fumio Watanabe, Rokko Toura, Masao Adachi, Komatsu Hōsei, Masao Matsuda and Akiko Koyama. In Japanese with English subtitles. Black and white. 118 m
Thursday December 15 | 7PM Ai no Bōrei aka Empire of Passion Japan 1978 d. Nagisa Oshima with Tatsuya Fuji, Kazuko Yoshiyuki, Takahiro Tamura, Takuzo Kawatani, Akyoshi Fujiwara, Masami Hasegawa and Kenzo Kawarazaki. Colour. In Japanese with English subtitles. 108 m
Thursday December 22 | 7PM Senjō no Merī Kurisumasu aka Merry Christmas, Mr. Lawrence Japan/UK 1983 d. Nagisa Oshima with David Bowie, Tom Conti , Ryuichi Sakamoto, Takeshi Kitano, Jack Thompson, Johnny Okura, Alistair Browning, James Malcolm, Yuya Uchida, Ryunosuke Kaneda, Takashi Naitō, Yuji Honma, Tamio Ishikura, Rokko Toura, Kan Mikami and Hideo Murota. Colour. In English and Japanese with English subtitles. 123 m