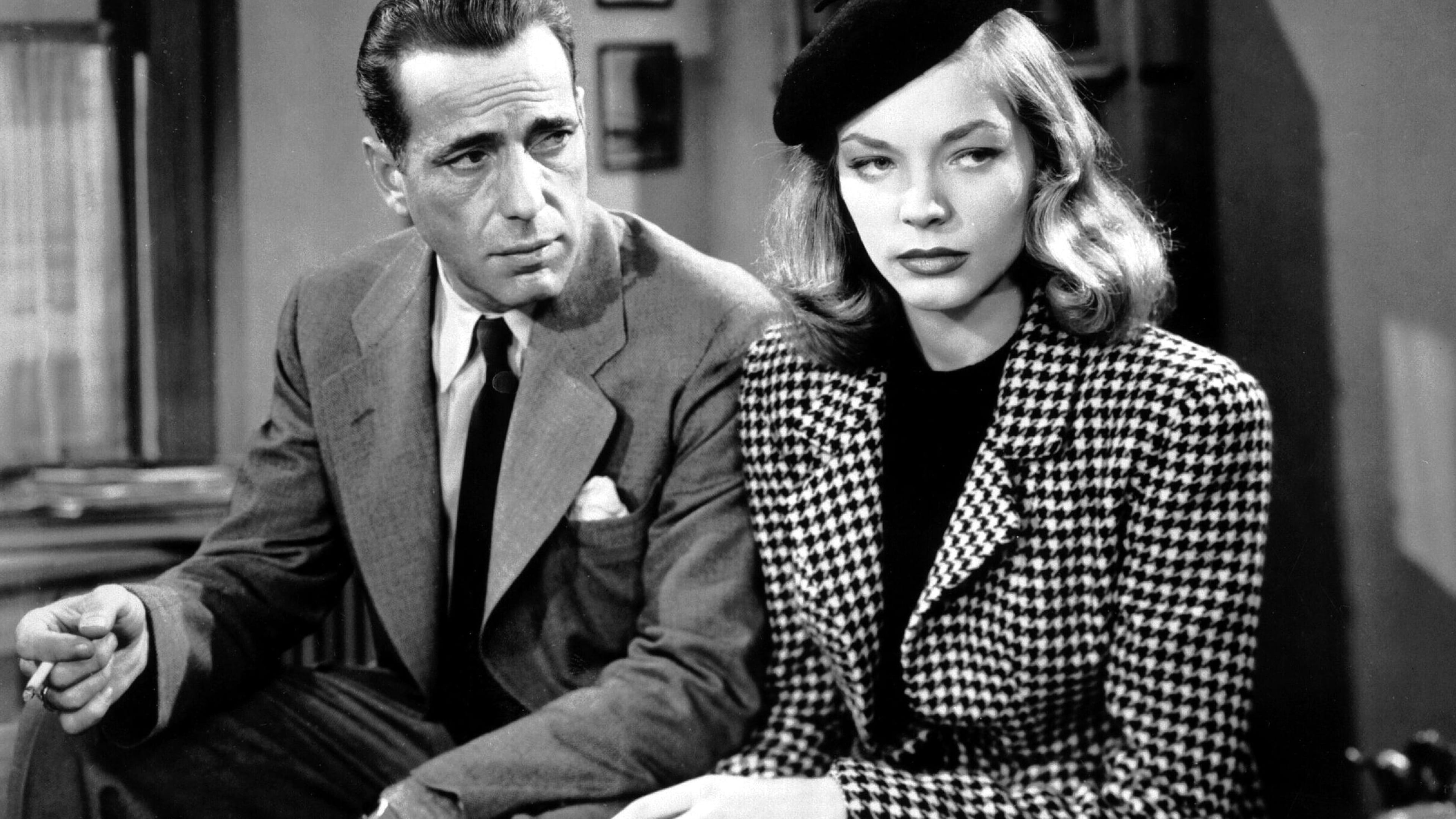 May 3: Murder, My Sweet USA 1944 d. Edward Dmytryk with Dick Powell, Claire Trevor, Anne Shirley, Otto Kruger and Esther Howard. Black and white. 95 m
May 10: The Big Sleep USA 1946 d. Howard Hawks with Humphrey Bogart, Lauren Bacall, John Ridgely, Martha Vickers and Dorothy Malone. Black and white. 116 m
May 17: The Lady in the Lake USA 1947 d. Robert Montgomery with Robert Montgomery, Audrey Totter, Lloyd Nolan, Tom Tully and Jayne Meadows. Black and white. 105 m
May 23: The Long Goodbye USA 1973 d. Robert Altman with Elliott Gould, Sterling Hayden, Nina Van Pallandt, Jim Bouton, and Mark Rydell. Colour. 112 m
May 30: Farewell, My Lovely USA 1975 d. Dick Richards with Robert Mitchum, Charlotte Rampling, John Ireland, Jack O'Halloran, Sylvia Miles and Harry Dean Stanton. Colour. 95 m
In the decade following the first print appearance of Raymond Chandler's L.A. detective Philip Marlowe (in The Big Sleep, 1939) six films were made featuring the character. Then, in the cinema at least (he enjoyed a rich multimedia meta-existence as a shorthand noir archetype, as well as in radio and television dramas), Marlowe slept for about 20 years before another cluster of films were made in the decade between 1968-1978.
Since 1978, Marlowe has continued his robust life in television and radio – new radio adaptations were being produced as late as 2011 (by the BBC) – but no films have been made since Robert Mitchum's doomed attempt (he was the only actor to try) to play Marlowe a second time on film.